New Beginnings at Park Foundation this Spring
We want to formally wish a fond farewell to Linda Willis, our Executive Associate at Park Foundation who retired at the end of 2022 after 15 year
s of wonderful service. Linda was an asset in several of our priorities at Park, from helping to organize our Board meetings and staff gatherings to helping coordinate our Sustainable Ithaca program. We are grateful for her years of service and wish her adventures and fun in her next chapter. As we speak, she is enjoying some leisurely travel.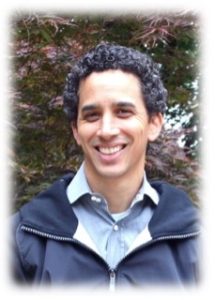 Park Foundation is pleased to announce it has created a new Program Officer position for its Sustainable Ithaca program and has hired local leader Nick Goldsmith to fill it. Goldsmith, who started with the Foundation at the end of March, was the Sustainability Planner for the Town of Ithaca for more than 10 years. For eight years, his position was split with the City of Ithaca. Nick helped both municipalities develop and implement the Ithaca Green New Deal, which aims for an equitable transition to carbon neutrality community-wide by 2030. He also led the development of the Ithaca Energy Code Supplement, which contains requirements for net-zero new construction that emphasize electrification and affordability. Goldsmith, who grew up in Ithaca and moved back in 2011, holds an M.S. in Energy Management from New York Institute of Technology and a B.A. in Mathematics from Brown University. Before joining the sustainability field, Nick worked worldwide for more than a decade as a juggler and acrobat.
"I'm proud of what I helped the Town and City accomplish in the last 10 years," Goldsmith said. "I am also excited about working with Park Foundation, which gives me the opportunity to advance local sustainability and equity work in a different way."
"We are so pleased to welcome Nick Goldsmith to our organization," said Adelaide Park Gomer, President of the Park Foundation. "His achievements developing and helping bring to fruition the Ithaca Energy Code supplement, and all his efforts with the city and town to aim for an equitable transition are laudable, and we are excited for him to help steward Park support to this community in the next several pivotal years on the road to 2030 and beyond. He grew up here, came back to serve and help Ithaca advance a green new deal, and is a great addition to the Park Foundation as we continue to support the ecosystem of organizations and people seeking a more sustainable and equitable future for all."
Park Foundation staff are currently planning ways to introduce Nick to current and prospective grantees. Stay tuned!